Our Board of Directors serves as the governing body of Branches Real Estate and is composed of members who are committed to making homeownership available, affordable, and sustainable for more members of our community.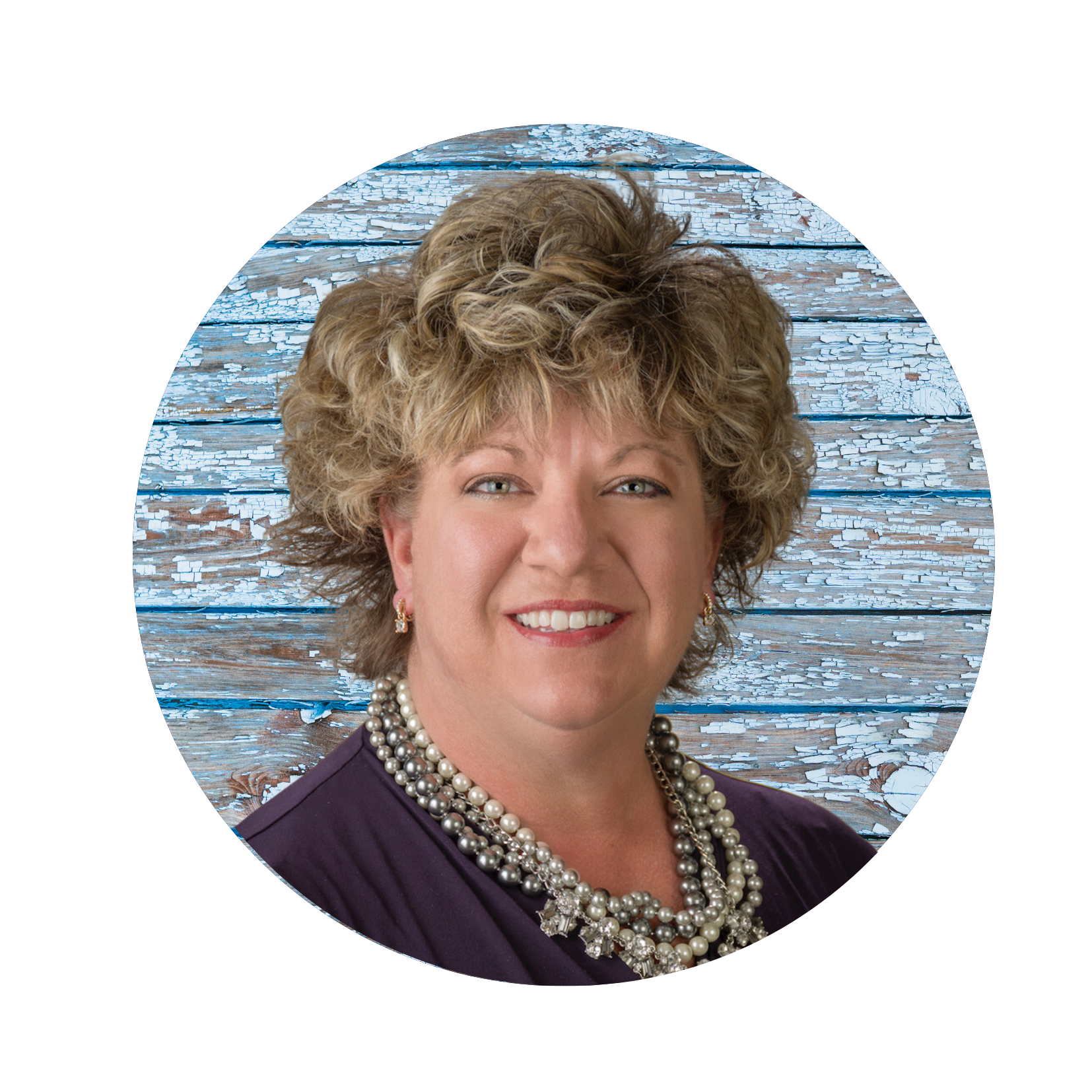 Nancy M. Barnes
Board Chair
Nancy.Barnes@thompsonhine.com
Nancy M. Barnes serves as the chair for the Branches Real Estate Board of Directors, and works as a partner at Thompson Hine LLP, a law
firm based out of Cleveland. She is the practice group leader for the firm's Labor and Employment Group and is devoted to advising and counseling companies and organizations on all areas related to employment law and compliance as well as litigating claims related to workplace issues and discrimination. She serves on the firm's Diversity, Equity, and Inclusion Committee and is a partner for Justice in support of Cleveland's Legal Aid Society. Prior to this she worked for a law firm in Washington, D.C., and as a law clerk for two federal judges in Miami, Florida, giving her over 27 years of legal experience. She attended the University of Pennsylvania Law School, where she graduated summa cum laude, and received her Bachelor of Art in Government degree from the College of William and Mary, where she also graduated summa cum laude.
Nancy has been named an Ohio Super Lawyer from 2012-2022, is an Ohio State Bar Association Certified Specialist in Labor & Employment Law and received the YWCA award for Woman of Professional Excellence in 2006. In addition to chairing the Branches Board of Directors, she also serves on the following boards: the Benjamin Rose Institute on Aging, where she serves in the Governance and Compliance Committees; the Cuyahoga County Public Library Foundation, where she serves as the Chair of the Governance Committee; and on the Board of Directors for the Empowering and Strengthening Ohio's People organization.
In her free time, Nancy volunteers for the Cleveland Food Bank, enjoys traveling (she has been to 48 out of 50 states), hiking in the national parks, and is a die-hard Cleveland Guardians fan.
"The mission of Branches Real Estate really appealed to me because it provides a unique service to first-time home buyers as well as to older homeowners who want to age in place. I wanted to contribute to an organization that had a tangible, positive and material effect on the lives of individuals in Northeast Ohio. I love being a part of an organization that helps more people to achieve the thrill of home ownership in a financially responsible way and gives current and future homeowners the education and tools they need to maintain housing stability."
Tiffináe Ware
Board Treasurer
TiffinaeWare@gmail.com
Ms. Tiffináe Ware serves as the Treasurer for the Branches Real Estate Board of Directors and works as a Senior Financial Planning Analyst for the MetroHealth System, where she provides detailed financial and analytical support and helps improve the effectiveness of financial reporting, planning, and forecasting. She partners with various Metro departments to provide support and aid in improving their financial decision-making, productivity levels, and long-term cost projections. Prior to working at Metro, she spent over fourteen years with the Care Alliance Health Center (CAHC), working in capacities such as controller, account manager, and accountant.
Ms. Ware has earned a master's in business administration degree from the Youngstown State University's Williamson College of Business Administration, and a Bachelor of Science in Business Administration with a concentration in Finance degree from Kent State University. In addition to serving on the Branches Board, she also serves as the Treasurer for the Okaja Foundation, which provides support to orphaned and neglected children in Nigeria and is the Vice Chairperson for the Establishing and Strengthening Ohio's People (ESOP) organization.
"It is a pleasure to serve on the board of BRANCHES Real Estate, an organization that lives and breathes the mission of helping people in the community obtain the dream of homeownership, regardless of social class. 'A lot of people don't look at housing as a human right, but it is.' - Former President Jimmy Carter."
Eileen McConville
Board Member
emcconvi@gmail.com
Eileen McConville serves as a Board member of Branches Real Estate and works as an Asset Manager for Weston Inc. where she oversees the
management and operations of 5.5 million square feet of industrial and commercial real estate in South Carolina. In the past Eileen has worked for SITE Centers, where she managed Joint Venture portfolios comprised of retail real estate (including dispositions) for a publicly traded Real Estate Investment Trust (REIT), and for Forest City Realty Trust Inc. where she was responsible for performance analysis of a retail and office portfolio for a publicly traded REIT. Eileen is also a board member of the Benjamin Rose Institute on Aging and
the Empowering and Strengthening Ohio's People organizations, has served as a board member for the Urban Land Institute, and has over ten years' experience working in commercial real estate.
She holds a Bachelor of Business Administration in Finance degree from Kent State University. In her free time, she enjoys visiting the Cleveland Metroparks and the Cleveland Playhouse Square.
"I am proud to serve as a board member of Branches as the promotion of housing stability and home ownership is very important to me.
Homeownership not only creates financial benefits to an individual, but it also provides significant social benefits for families and communities."
Vilmarie Perez
Board Member
vilmarieperezperez@gmail.com
Vilmarie Perez is a member of the Branches Board and a PhD candidate at Cleveland State University in Urban Education and Policy Studies. She is also a Board Member of Providence House organization, advising for External Relations and Diversity, Equity, and Inclusion committees. She has been a Connections Behavioral and Mental Health Care Coordinator for 12 years at Positive Education Program (PEP) in Cleveland, providing comprehensive trauma-informed services for children and youth. During a sabbatical year in 2015, she was an Immigration Juvenile Docket Paralegal at Cleveland Catholic Charities Immigration Legal Services program, working with immigrant children from Central America who have suffered abuse or persecution and came to the United States seeking asylum. Vilmarie is an accomplished professional with over 15 years of comprehensive public service experience, including a full spectrum of advocacy, qualitative and quantitative research, cultural diversity competencies, planning, problem-solving, goal setting, accountability, and performance management executed with integrity.
She graduated from Case Western Reserve University in 2009 with a Master in US and Global Legal Studies and a Certification in Public International Law. She graduated from the University of Puerto Rico in 2002, with a Bachelor's in Psychology and, in 2006, with a Master in Rehabilitation Counseling.
"I saw the organization's growth, and as a former client, I experienced the highest quality services and the commitment of their mission. Branches is a core entity in our community landscape that has engraved in their daily practice and mission the values of diversity, equity, and inclusion."
Johnie L. Reed
Board Member
johnie@johnielreed.com
Assistant Professor Johnie L. Reed, ABD, MPOD, M.Ed., AFC® has over 30 years' experience as a business owner, educator, community servant, and counselor. His 20+ years in mortgage finance and underwriting has helped him understand consumer finance needs more clearly. He earned his Master of Science degree in Positive Organizational Development and Change from CWRU Weatherhead School and a Master of Education degree in Adult Learning and Development from Cleveland State University. He has also completed his Accredited Financial Counseling designation from the Association for Financial Counseling and Planning Education (AFCPE). Johnie also does consulting and speaking engagements domestically and internationally in the areas of diversity appreciation, financial literacy, and educational opportunities for organization and individual development and engagement.
Johnie has spent many years working on boards in the community, and in civic roles with area government entities. He has been a board chairman and is currently the chair of the City Commissioners in his community. He has a wealth of experience working in communities and with organizations where he is responsible for adhering to parliamentary procedures and the organizational mission. Johnie utilizes his years in education and consulting to benefit the roles that he occupies as a board member and in community-based organizations.